You Need Flash. Free Download Here >> >

Jokes
Events
Interactive
Last
Month&nbsp
News
Whats
New?
Natural
Selection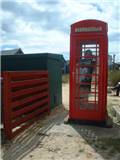 History of the Bible
The first book ever printed was a version of the Holy Bible. It was printed on Gutenburg's printing press at Mentz around 1450. One copy of it, known as the Mazarin Bible still exists.

During the British coronation ceremony a Bible is presented to the Monarch with the words:

"We present you with this book, the most valuable thing this world affords. Here is wisdom, this is the royal law, these are the lively oracles of God".

'THE
JUST
SHALL
LIVE
BY
FAITH'
Hab. 2:4

More from By Faith

Mission Go
Halloween? Go
Agony Go
Devotions Go
Floating Go

Forum